The Artists Group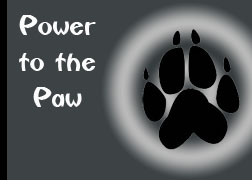 A Wonderful Future for All

Pandagraphics & The Artist Group would like to show you a way to turn a spotlight on the Cultural Arts and bring them back to the forefront of our civilization, where they belong. Culture, what does that mean? Many things to many people. You would probably get a wide range of opinions on the matter. Visual Arts and Music have been part of the human condition as long as there has been one. There are many wonderful programs in place for showcasing cultural activities; however, with art, music and literature being downplayed in various areas, we feel that there should be more done to emphasize the effect that these creative activities have on our youth and our communities in general. The key lies in designing a plan for our communities. Art is a wonderful vehicle to enable a sense of ownership for all our citizens. A future that is rich in diversity and economic stability. The arts spans all areas of population, age, sex, background, ethnicity and religion; it is a common expression of human kind, so deeply rooted in our civilization that it supersedes language itself. It is the bonding thread of intelligent and thoughtful beings. We offer a way to unite all in an exercise of self expression through a peaceful means. This is the precipice of a new age of creativity. We hope you will join us in our mission to empower everyone from everywhere to show the world what peace and communal integrity can do when they come together in a common goal.
Multi-Cultural Activities - Public Art & Municipalities - Communities & Economic Growth - There are many ways to get involved.

Festivals - Fundraisers - Private Parties - Silent Auctions - Community Outreach - Corporate Installations

Exhibits showcase your organization - Competitions attract area artists - Live Performances in all disciplines

Using Public Art as a means of raising money can be lucrative when approached in an aggressive manner.

The staff of Pandagraphics and The Artists Group are available to assist your organization with services and activities specifically tailored to achieve your goals with a uniquely designed event

PANDAGRAPHICS 15 BALLAD LANE HICKSVILLE ,NY 11801 516-931-6849 tag@debbydoll,com