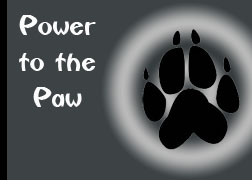 The Artists Group
presents
Power to the Paw
Art Sale to benefit RSVP
Outreach programs specifically related to Long IslandIn a climate of intense caring, need, feeling like you all want to do something . . . . . . do this.
It is so easy. Show you care in so many ways.
Help animals, artists & accomplish so much
with one action.
One of the most unique gifts you will ever give
RSVP, Inc. is a proactive, grass roots animal welfare
organization dedicated to improving the lives of companion
animals while enhancing the communities in which they live by
providing low-cost and free spay/neuter assistance, rescue &
adoption services, pet care education and continued oversight
and support as needed for responsible pet ownership.