on the edge
The Artists Group
Gallery page
The Artists Group is composed of some of the most talented artists that Long Island has to offer. On the Edge is your connection to these remarkable people and what they are doing. You will not only see samples of their work, but link to their website or contact them directly. We hope you will enjoy these people as much as we do.
Diane Bares
Diane Bares is a talented landscape and architectural artist from Port Washington who is on the Board of The Art Guild of Port Washington. She maintains a studio at Elderfields and exhibits regularly. These examples od Diane's work were taken at her show at Briarcliffe College in Patchoque.Relax and get lost in the amazing realism of her works.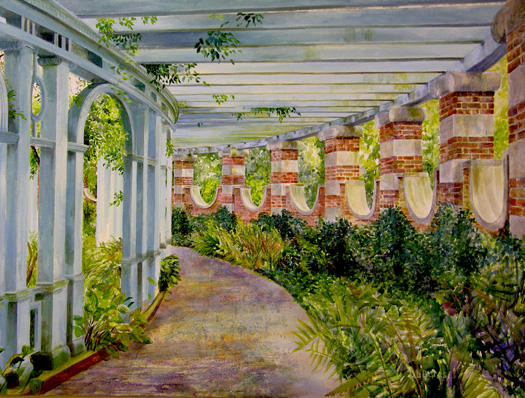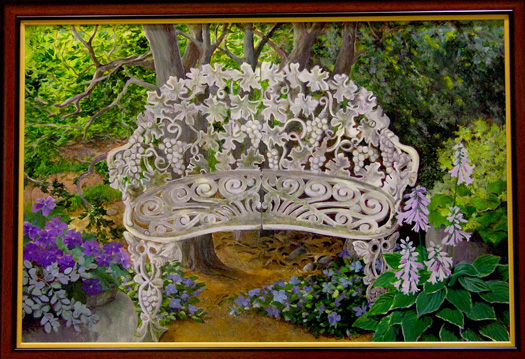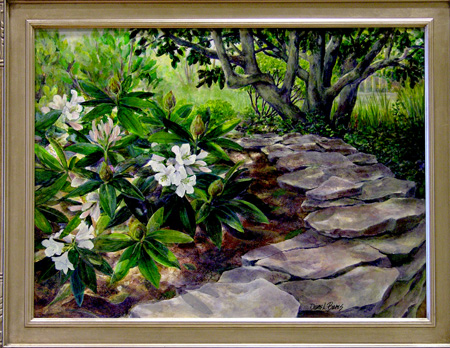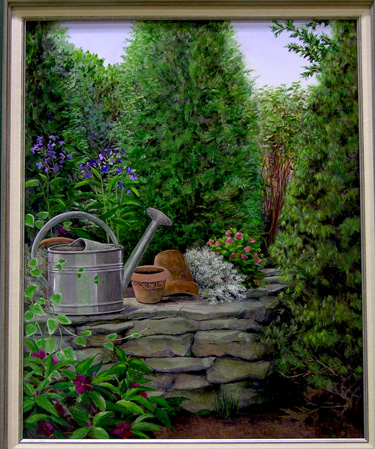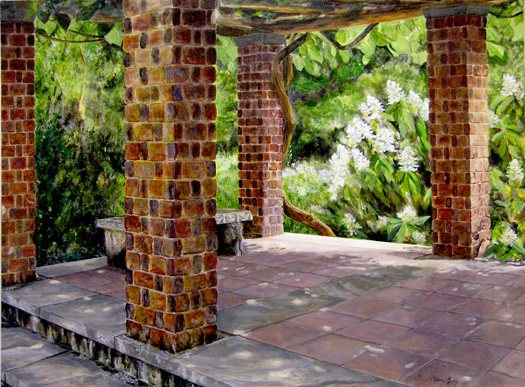 John Krebs
The artwork of John Krebs has the ability to make anyone smile. His use of color and the whimsy that he brings to every day scenes, is a true joy. If you have not had the oppurtunity to see John's work live you owe it to yourself to try. Until then look below and enjoy the beauty of the works.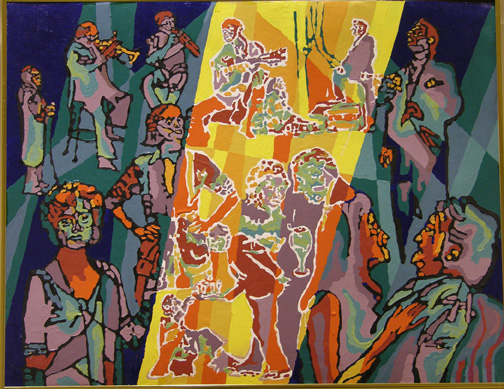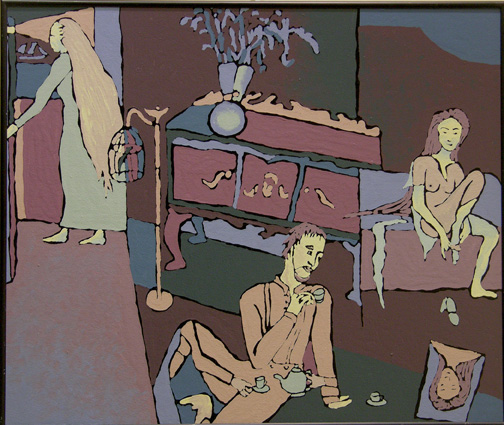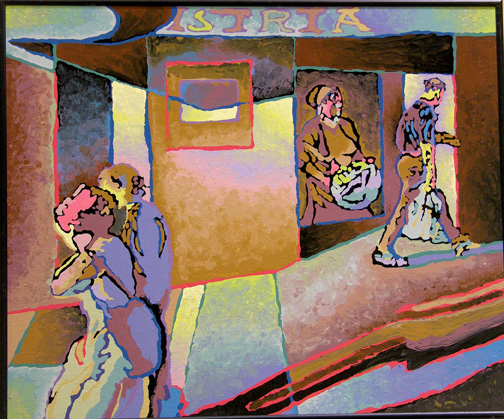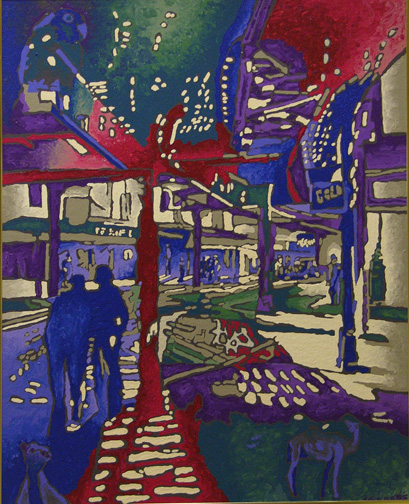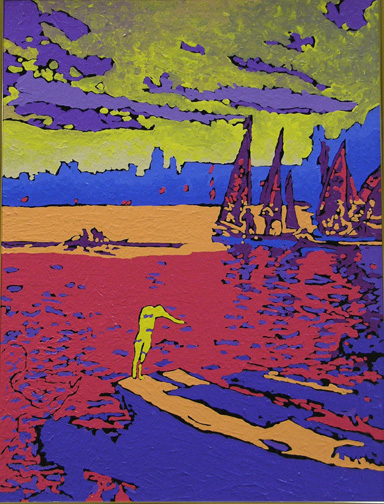 Robert Goida
IMAGES LONG ISLAND

Robert Goida is a Long Islander, born and raised, and to this day he continues to search out the beauty and diversity of his surroundings. "I try to find pieces of our world that go unnoticed by those of us who always seem to be in a hurry to get somewhere. I want them to see and appreciate what it is we have here and to learn to enjoy those moments of time." In this photo collection Robert takes us on a tour of Long Island, from a view of The Bronx as seen from Port Washington to waves crashing at Gilgo, a sailboat on Huntington Harbor and water lilies at Cedarmere. In a more close up perspective of our environment we spy on a spider in its web and a bee enjoying one of the first flowers of spring and a few seagulls passing the time. Events that occur regularly are frozen in time by the camera lens. This is the beauty of Robert's photography and by making use of modern computer technology he is able to twist some of these images to achieve stunning visual effects such as we experience in "Mirror Image" and "Dolphin Green", two shots which take on a different feeling when seen in this way. Robert has continued to strive to achieve an artistic identity and through photography, has found his voice. His images are evocative and reflect a different view of the world around us. From the smallest spider to the vastness of oceans, Robert brings these images to life and into our lives.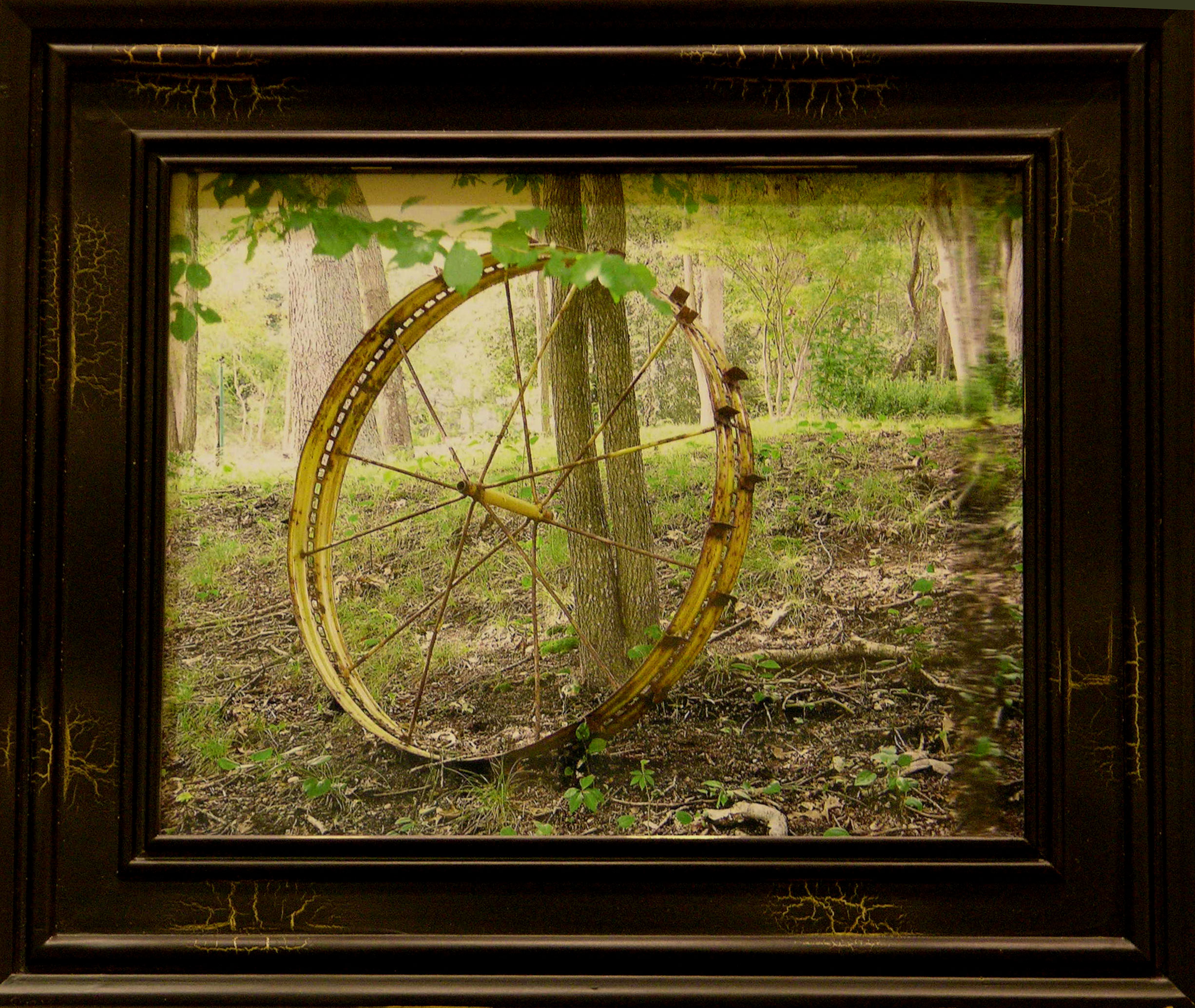 Peconic Wheel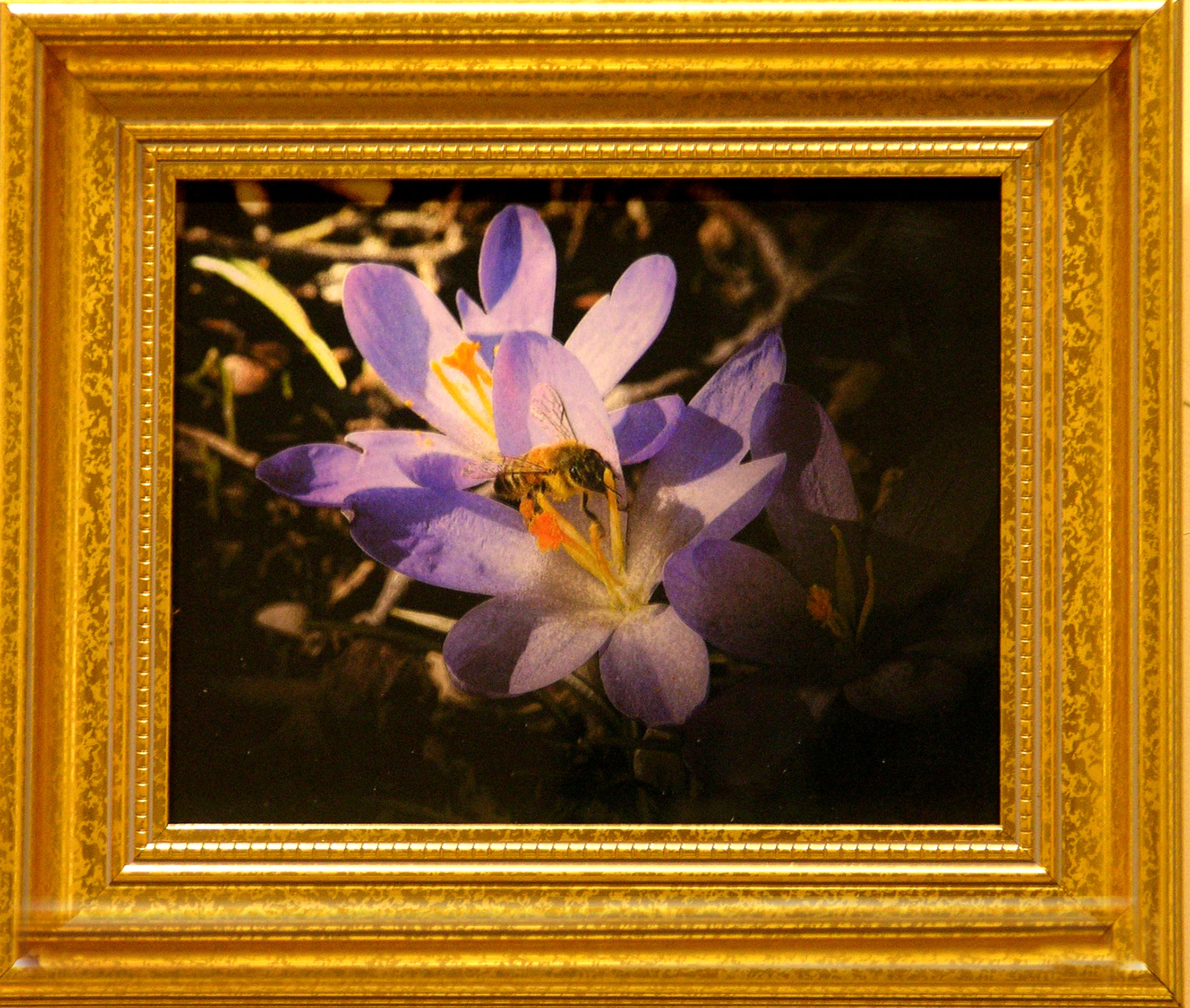 Spring Bee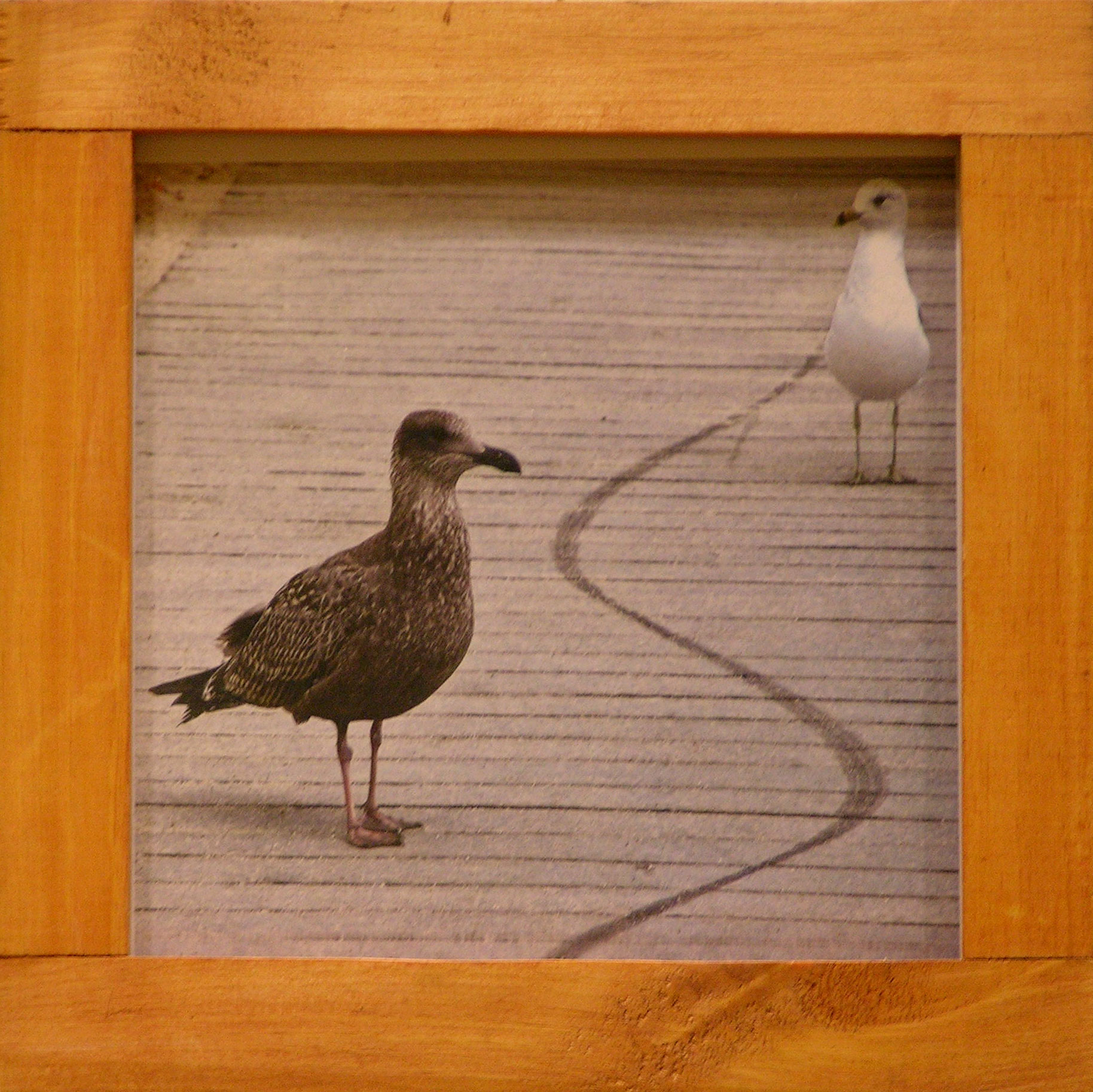 Yin and Yang

Sailing

Tom McLaughlin
Tom is not only a very talented artist, but also a life long friend. A musician and artist his whole life, Tom has had a successful career working with Jim Henson Associates on many movie and television projects. His own art work is on exhibit during May of 2007 at Briarcliff College in Patchogue. Below are a few of the pieces on display and keep an eye out for Tom's work in movies, on television or who knows where.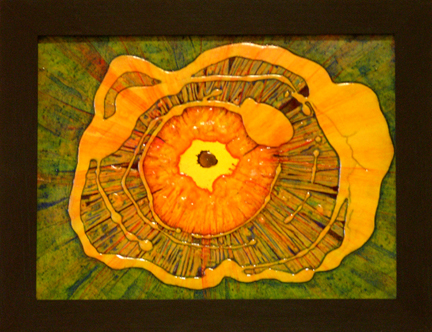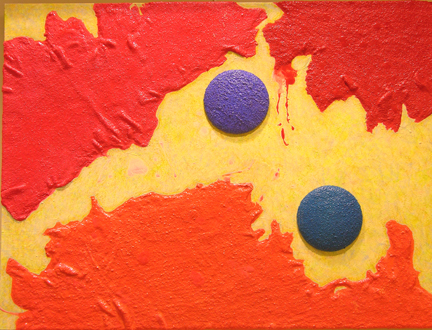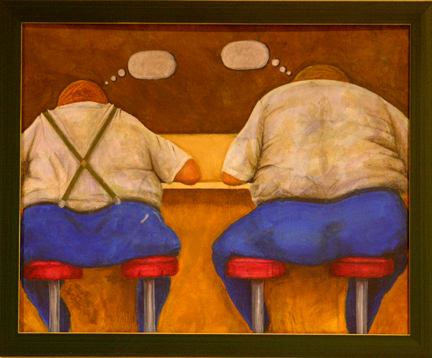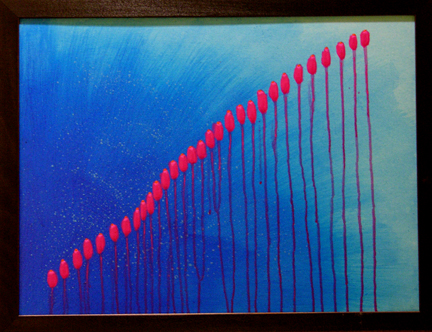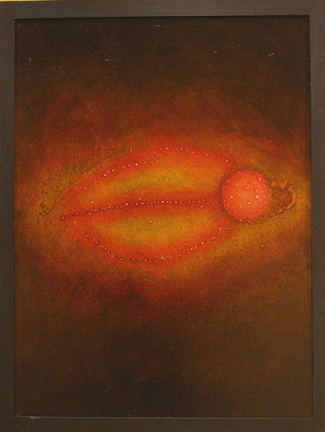 DEBRA ANN KASIMAKIS
We here at The Artists Group have decided it is finally time to feature our resident genius here in the gallery. Debra Ann has just entered the world of ACEO and ATC. For those of you who do not know what they are, what we have here are art trading cards, ATC get it, and art cards original editions, ACEO. These miniature works of art are 2.5" by 3.5" just like a baseball card. You can collect them or trade them and the best part is you can carry them with you and enjoy art wherever you are. Enjoy the samples we have here and check out the ART CARD page we have added to our site by clicking on the little palette.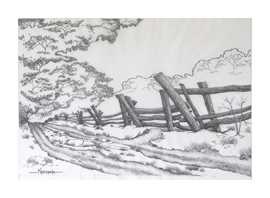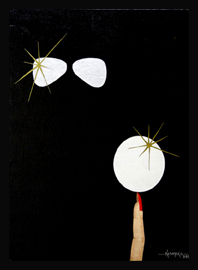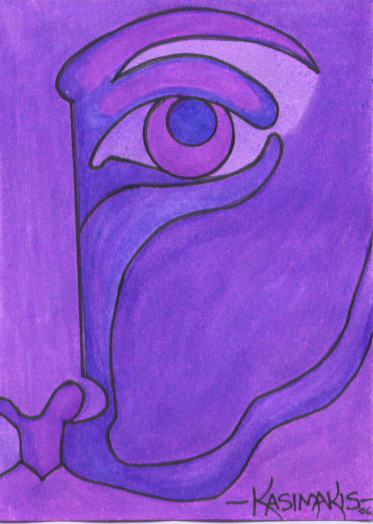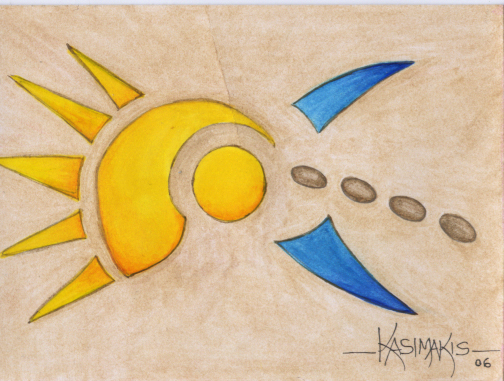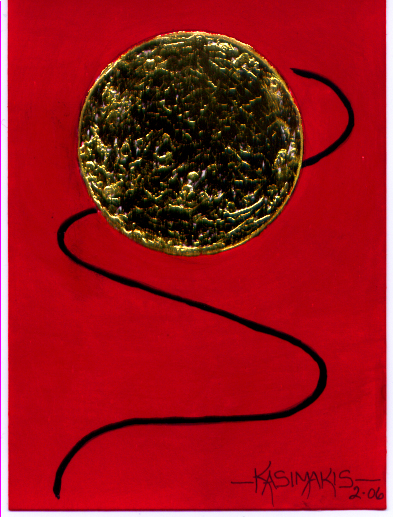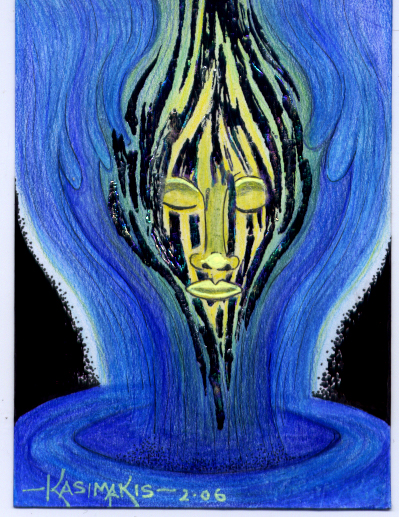 mary blair
Mary M. Blair is a fine artist and graphic designer based in Long Beach, NY. She owns her own business, Pet Portraits, which blends her love of animals and art, and is a freelance graphic designer and illustrator creating logos and collateral materials for small companies. Her fine art work includes cityscapes, seascapes, surfing and space art. Commissioned work includes house portraits and surf portraits. Her mediums are pastel, colored pencil and acrylic.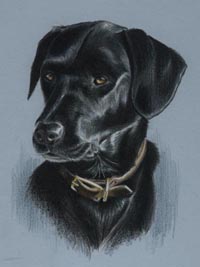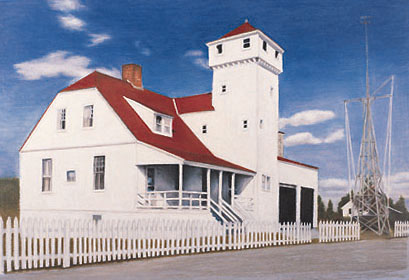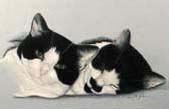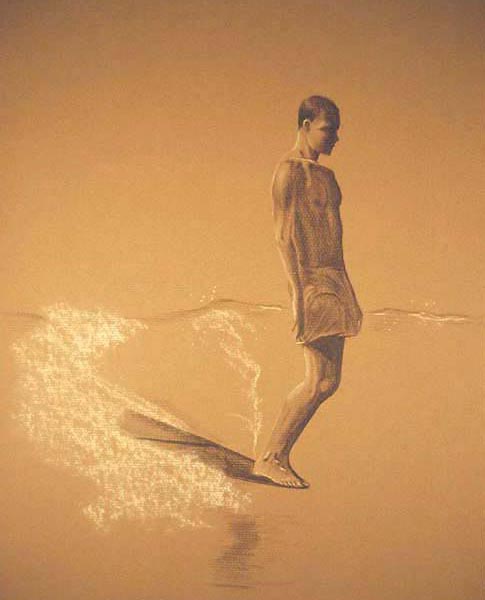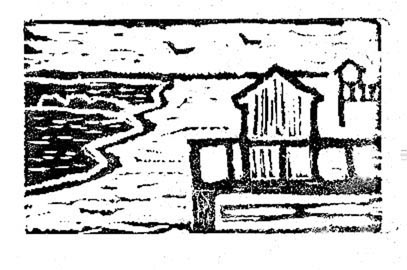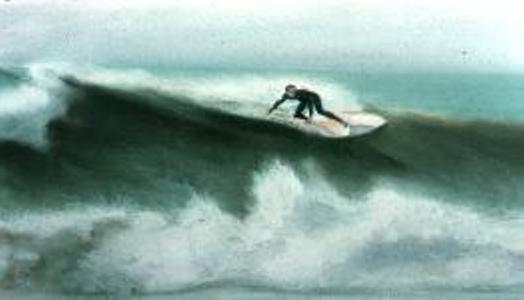 If you want more of Mary's artwork click on the picture above for her website
jACK rOMAN
Jack Roman is a Long Island artist who has been a photographer from an early age. He is more than a photographer, he is also an artist, sculptor, musician and some one whose work should be seen. Jack currently lives in Huntington and has shown his work throughout the US.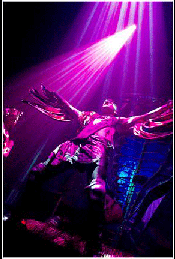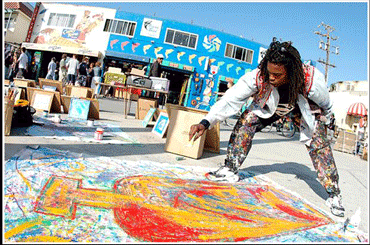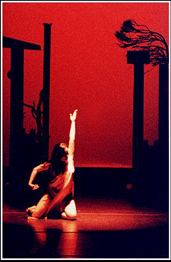 Click on the Sax Man for more of Jack roman
Elizabeth Kolligs
Elizabeth Kolligs is a professional artist living in Glen Cove. All of the horses in her paintings live in the local area. Horses are a very personal subject for her as she always dreamed of owning a horse as a little girl and had that dream fulfilled when she was in high school. To Elizabeth, the horses in her paintings are friends representing all that is important in life.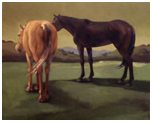 The Pasture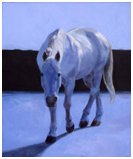 Moonlit
Katy

Yellow
laurette kovary
Laurette is a talented Oyster Bay artist who has participated in many public art projects, Horses of a Different Color, Pandamania, Big Applefest and many others, as well as conducting art classes in her studio Arthouse and creating many images on canvas. We hope you will enjoy some of her work on display here.

orchid on mantle

lemon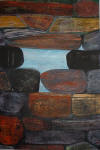 3 Black Rocks

Triassceroptis-click to visit arthouse online
colby lippman
Colby brings to life the truly unique art of glass blowing. If you get a chance try to visit him at his studio located inside Haven Art in Port Washington. His work has been featured on "Ticket" on WLIW 21, and at The Chelsea Mansion Holiday Gallery. If you get the chance you should make it a point to see this talented artist at work.

4 Pink Vases

Blue Candlesticks
Yellow Vases

An Assortment-Click to Visit Colbys Website
check back often for more of the talent that is
the artists group