The Flight of the
Seven Nations of Peace
Tonito Valderama
The symbolic meaning of these flying birds is connected to the Native American beliefs and spirituality of my ancestors. The bird of peace or white dove symbolizes the silent unity of hope, peace and love. The flock of seven represents the strength of the seven nations united as one. As patrons view the installation, I would hope that they will be filled with the same feeling of freedom and weightlessness as the soaring birds of peace ascend through the Atrium Glass to the sky above.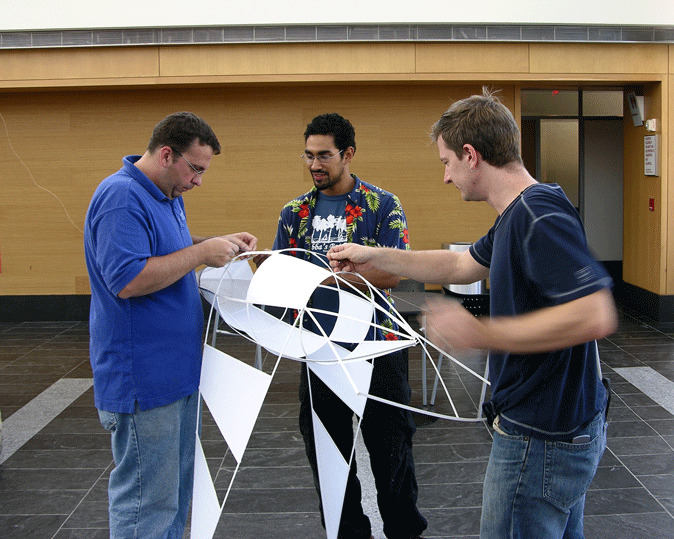 The Artist works with the Tilles Tech Experts on the hanging method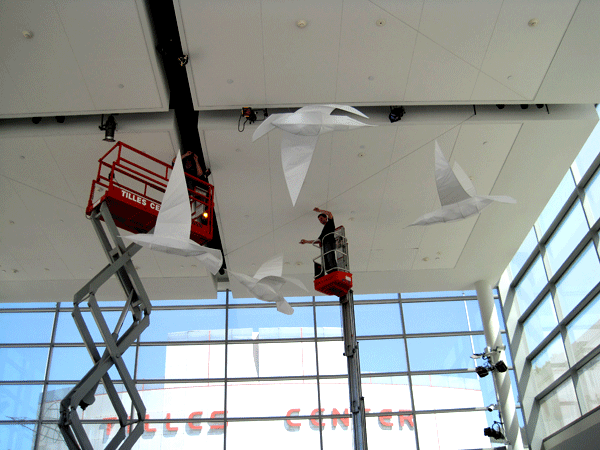 This is how Birds fly at Tilles
Tonito explains the concept to Tilles Center Executive Director Elliott Sroka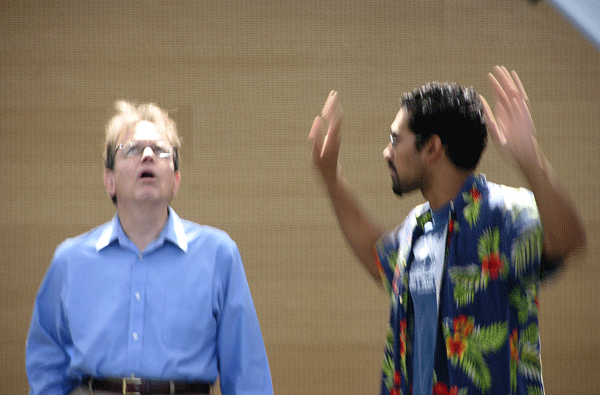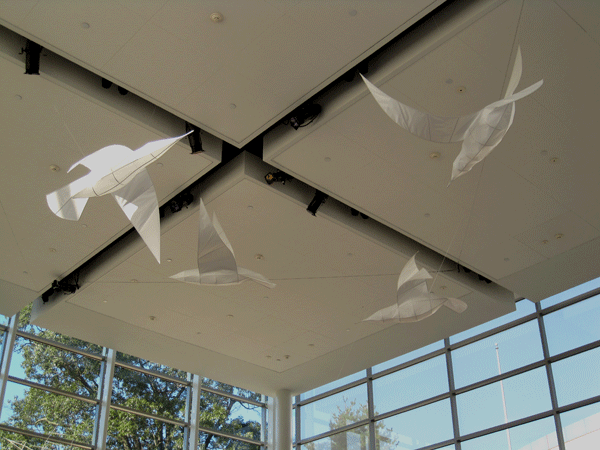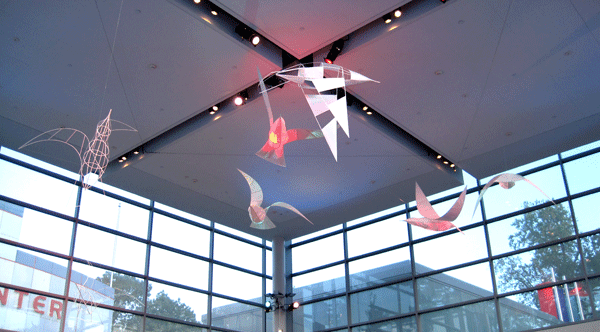 The birds Au Natural and under lighting. Come by any day and enjoy the birds and their nest or
be sure to say hello when you take in a show at Tilles during the 2009-2010 season.