NASSAU COUNTY MUSEUM OF ART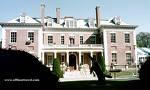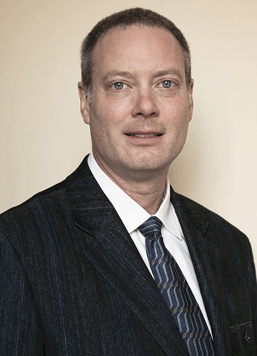 Karl E. Willers, Ph.D.
Appointed Director of Nassau County Museum of Art

Peter Tilles, the president of Nassau County Museum of Artís (NCMA) Board of Trustees, announced that Karl E. Willers, Ph.D. has been appointed Director of the Museum.

Dr. Willers brings with him a wealth of administrative and curatorial experience at both major urban and focused regional museums. A leader in the museum field, Dr. Willers has published extensively on a broad range of topics, ranging over American and European art from the late 18th century to the present. His many awards and fellowships included an honorable mention in last yearís AAM Museum Publications Design competition for the catalogue COLLECTOR: The Collection of Elizabeth Brooke Blake.

Karl Emil Willers holds a Ph.D. in art history from Yale Graduate School and an M.B.A. from Yale School of Management. He enjoyed a lengthy association with the Whitney Museum of American Art beginning while still an undergraduate at Ohioís College of Wooster. During the 1980ís, he became Director of the Whitney Museumís Downtown Branch where he organized many exhibitions of 20th-century American art. Following completion of his graduate work at Yale, he returned to the Whitney Museum as Associate Curator and Administrative Coordinator for The American Century: Art and Culture 1950-2000 exhibition, an ambitious survey of post-war American art. At the conclusion of that project, Dr. Willers served as Chief Curator and Curator of European Art at the Norton Museum in West Palm Beach, and then as Curator at the Samuel Dorksy Museum at SUNY New Paltz, one of the principal art venues in the mid Hudson Valley. Beginning in 2006, he was appointed Executive Director of the Newport Art Museum where he was active in establishing cooperative ventures amongst cultural non-profits within Rhode Island.

Constance Schwartz, NCMAís previous director, has been appointed Director Emeritus and will guide efforts to raise funds for the museumís capital campaign.

Ranked among the nationís most important suburban art museums, Nassau County Museum of Art is located 20 miles east of New York City on the former Frick Estate, a spectacular 145-acre property in Roslyn Harbor in the heart of Long Islandís fabled Gold Coast. The main museum building, named in honor of art collectors and philanthropists Arnold & Joan Saltzman, is a three-story Georgian mansion that exemplifies Gold Coast architecture of the late 19th century. In addition to the mansion, NCMA, which receives nearly 200,000 visitors each year, includes The Childrenís Museum, the Sculpture Park, the Formal Garden, rare specimen trees, marked walking trails and the Art School where an extensive array of beginning to advanced art classes are held for adults and children.